If you're looking for the best bear hide in Romania, you've come to the right place.
Yesterday we went with seven of our tourists to the bear hide situated in the forests near Brasov. When we arrived we were surprised that there were no bears in the clearing. However, after about 30 minutes of waiting game, they came, one after the other.
Because it's the peak of the mating season, we managed to see a lot of bears, around 10-12. Two of them even took advantage of a small poll nearby and went inside the water to spend some quality time bathing. Well, these are bear necessities, right? A few of them played some hide and seek, some just enjoyed their food and at one time, there were six beautiful bears in the clearing, a unique moment we won't forget and we hope our guests won't forget it either.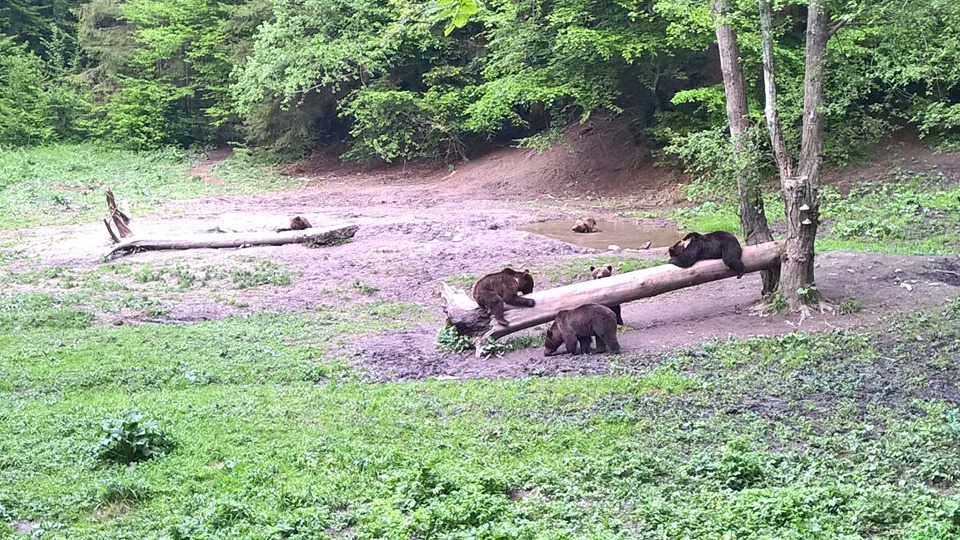 Remember, you have two options for our bear watching tours: the bear hide we recommend would be the one at 80 kilometers away, designed by Mate Bence, one of the most successful wildlife photographers in the world. Here, you get to see the bears from ground level, at 10-15 meters away.
The second option is the bear hide near Brasov, where you see the bears from 30-40 meters away. Also, here, the hide is situated above ground level, so it might not be the best choice if you want to capture some shots.
You also have to know that because Romania has the biggest brown bear population in Europe, it is the best place to come if you want to see these majestic animals. Who knows, if you're lucky, you can even encounter one on the road, as it happened to us two times so far, in the area of lake St. Anna.
To sum up, the best bear hide in Romania depends on what you want. If you want quantity, try the hide near Brasov. If you want quality, try the hides in the Land of Volcanoes. These are perfect for wildlife photographers.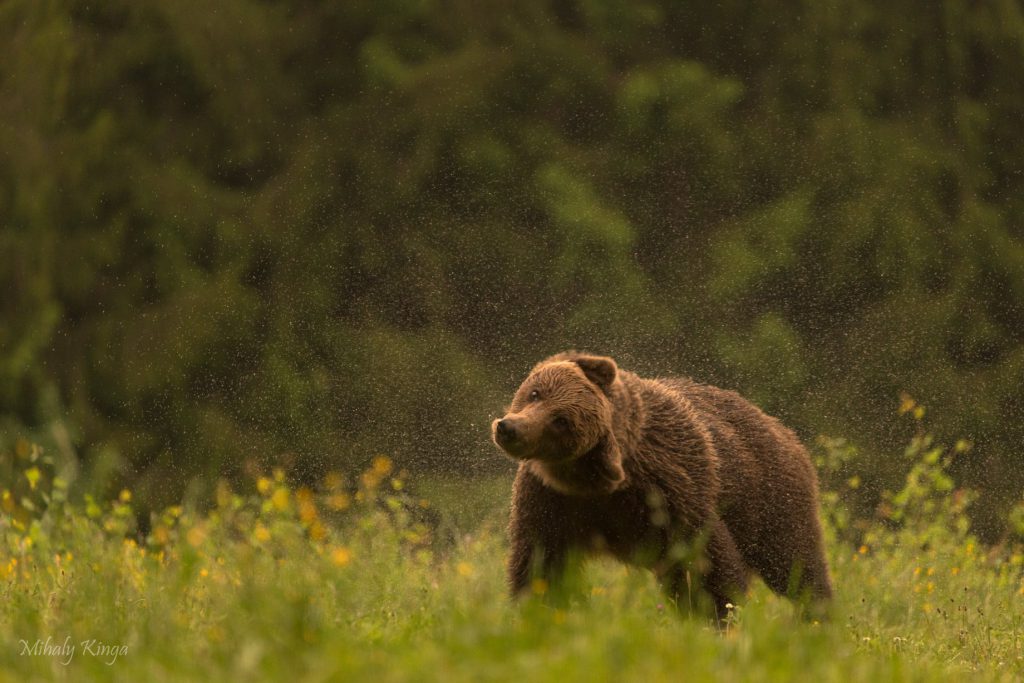 Whichever option you choose, we will try our best to make your journey an unforgettable experience. Just contact us 🙂