If you are wondering when is the bear mating season in Romania, you should know a few things first. Bears are not very sociable animals and they tend to keep a safe distance from each other. However, this doesn't happen during mating season.
From mid-May to mid-June, the bear mating season takes place. During this time, the more dominant males will try to mate with as many females as possible. But at the same time, a female can mate with more males as well. So they don't know who's the father nor can they recognize their own cubs. Sometimes, the males can even kill their own cubs! It's sad but this can happen. A male will always try to kill a female's cubs, so that she can mate again. That's why the mother bear is one of the most protective mothers in the animal world.
After mating, in November, the cubs begin developing in the mother's uterus. They are born in January-February, sometimes even in March, depending on weather. After about 5 weeks, they get out of the den, together with their mother, with whom they stay for two years, until they can be on their own. During these two years, the mother is not able to mate.
Yesterday, we took five tourists to the bear hide near lake St. Anna. After meeting the ranger and a short hike, we went inside and waited for the bears to arrive. After a few minutes, a shy one came and began feeding.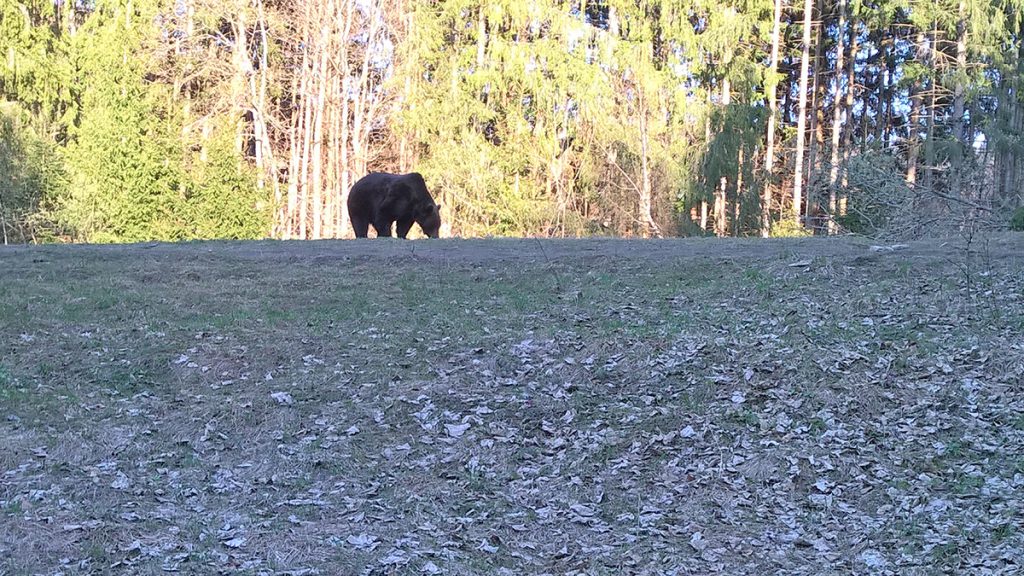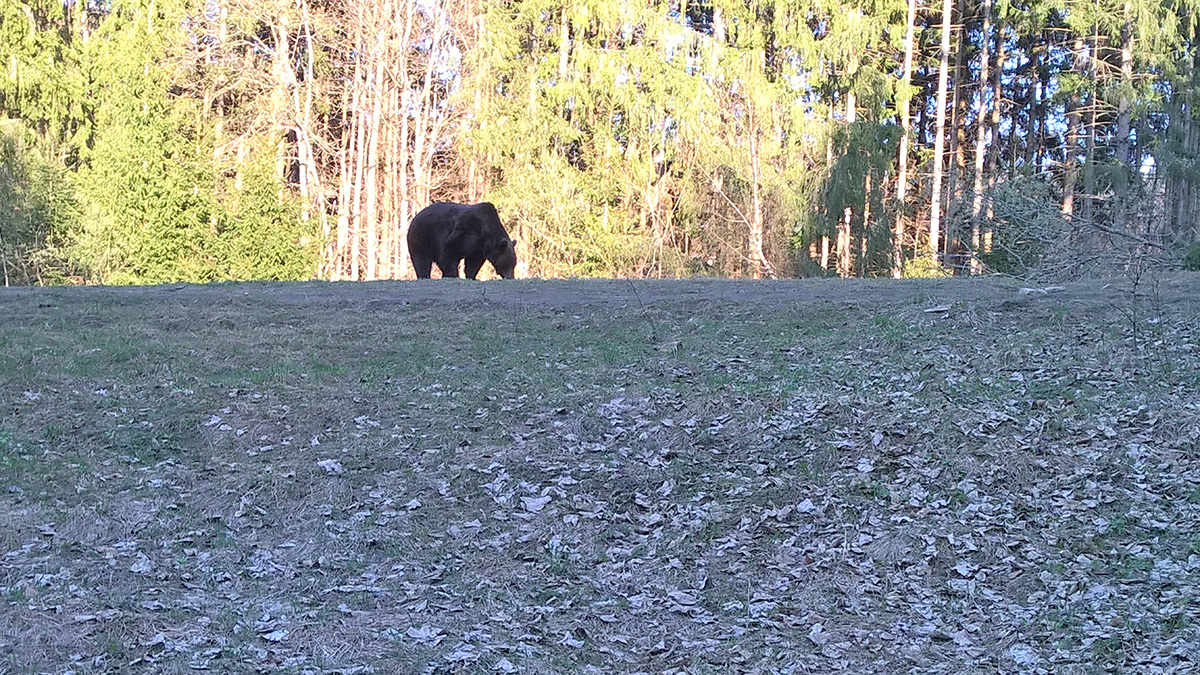 After about 40 minutes, two bears appeared. They avoided each other in the beginning but quickly realized they were mother and cub. They slowly approached and when they finally realized they were relatives, they kissed each other. This was a moment we never witnessed before, so it was new, even for us. Bears have feelings as well, so we should never underestimate them.
In the end, just before we left, a big bear came to the feeding site and we proceeded cautiously back to the cars, ending a very successful bear watching tour.