We weren't sure we would see this mother bear and her cubs again this year. Luckily, the tourism industry seems to be slowly going back to normal. Yesterday we had two guests from the UK joining us for a bear watching tour, Ashley and Ray. This trip was a gift for Ray, as it was his birthday on the day of the tour.
As the days become shorter, we moved the meeting time to 6 pm, therefore we had to leave Brasov in the afternoon at about 4:15 pm. After a nice scenic drive through the picturesque countryside landscape from Covasna county, we reached the forests near lake St. Anna.
We started the easy hike through the beautiful forest together with the ranger who made sure we're not too noisy. After all, we were there to see our fuzzy friends, not scare them off.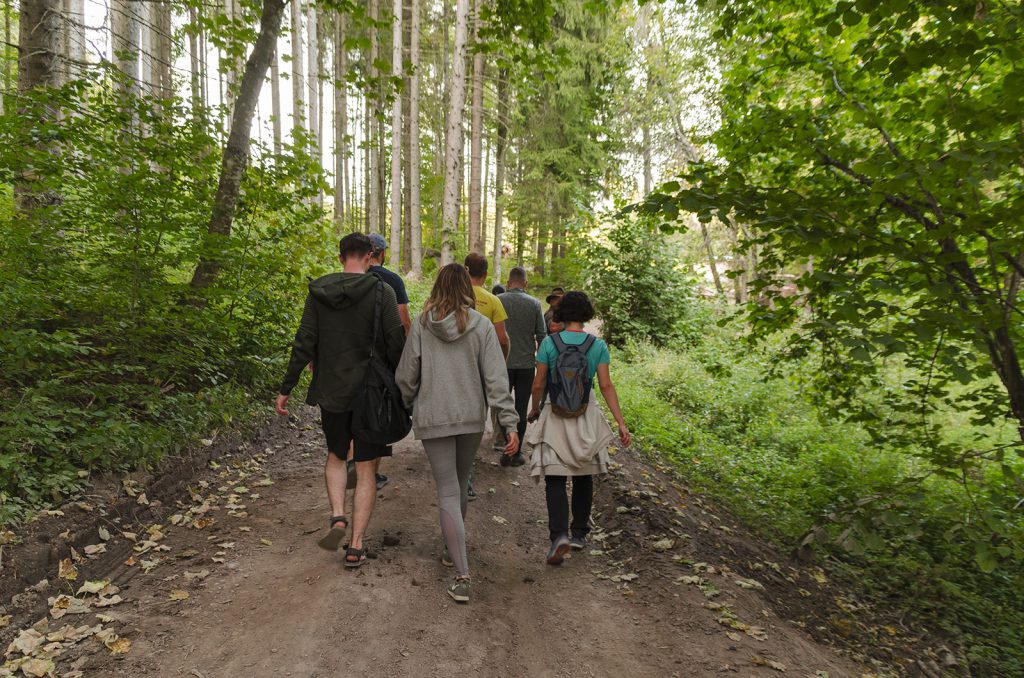 Looking back to the way we came from…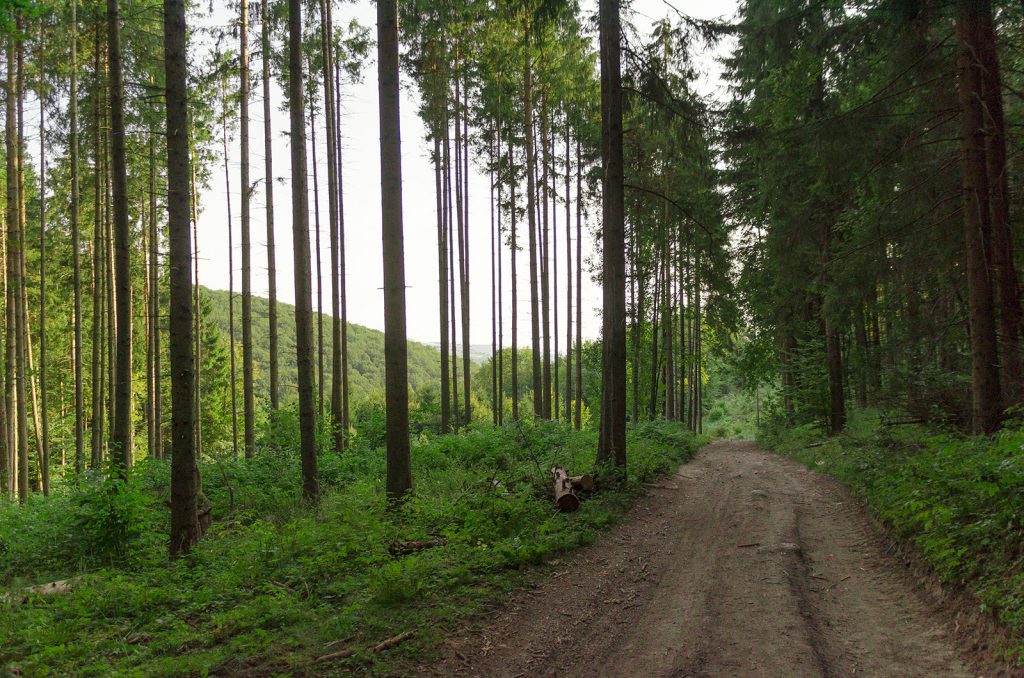 Just before reaching the hide we noticed there was some logging going on in the surroundings. Luckily for us, the workers weren't there.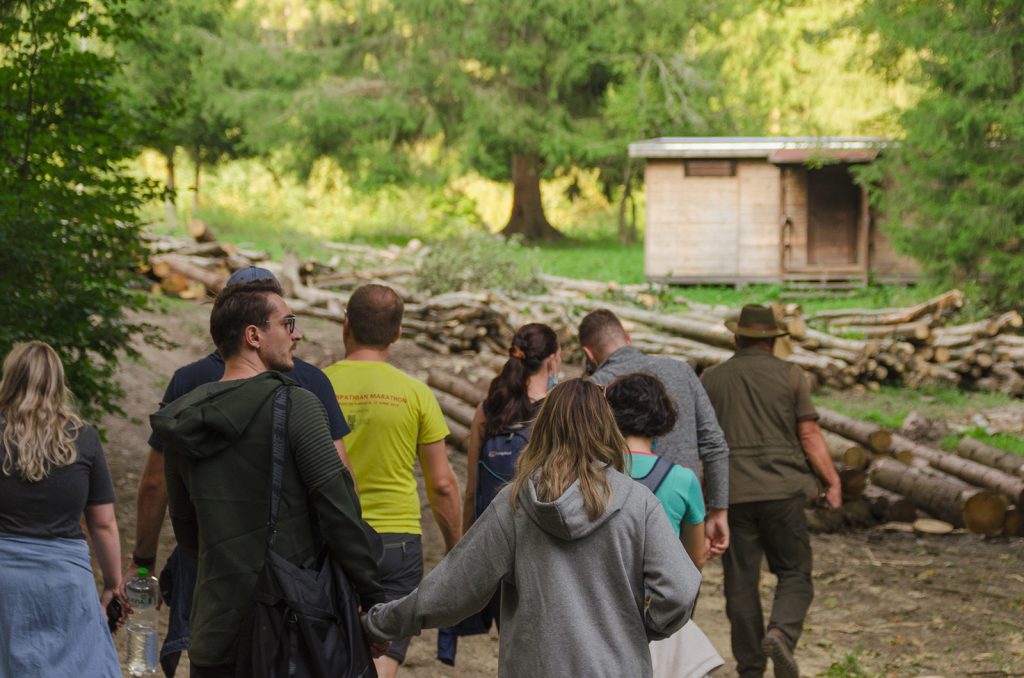 There were five other Romanian tourists joining the tour so we had the entire bear hide almost for ourselves.
Immediately after taking our seats, a mother bear appeared in the clearing together with her three cubs, born this year.
Our guests were amazed, as they've never seen brown bears in the wild before.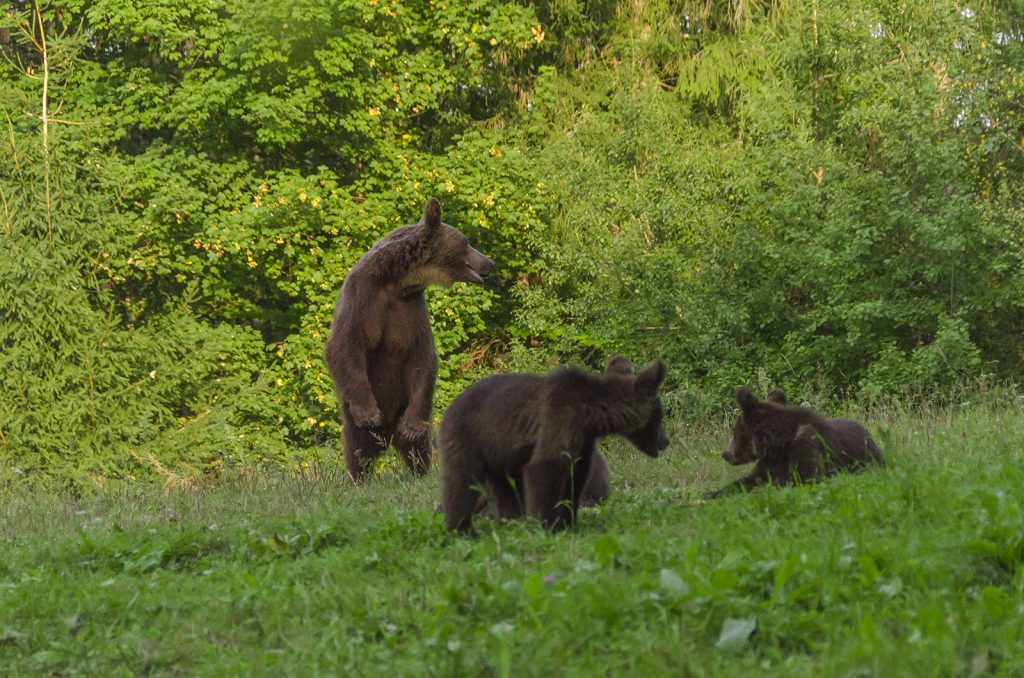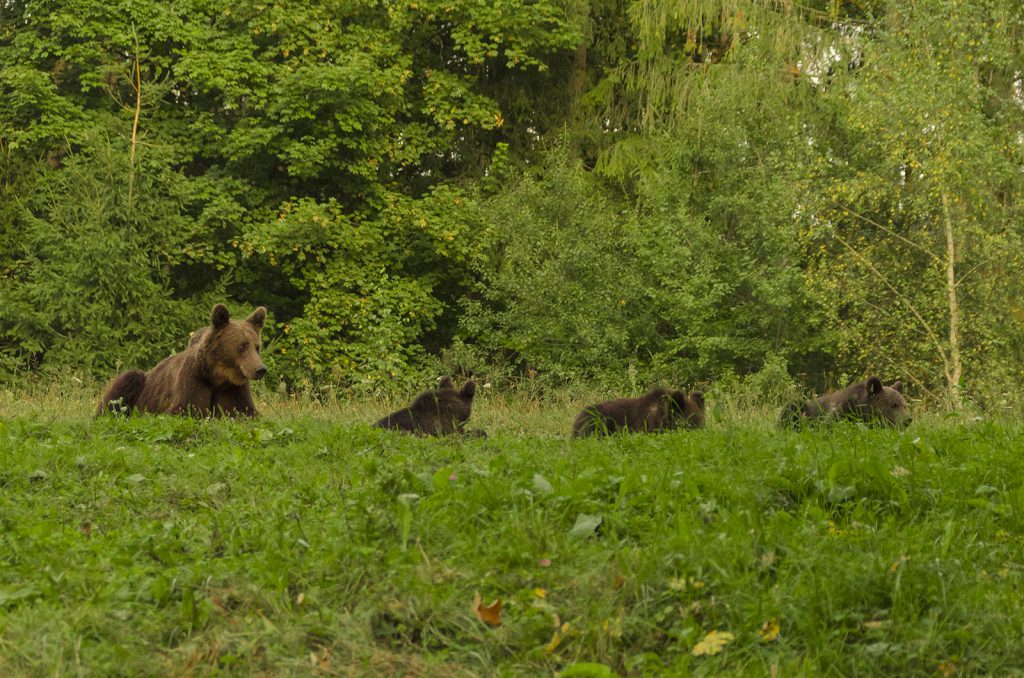 Occasionally, there were some jays coming there as well but the mother bear and the cubs weren't bothered by them.
Once we left the forests we witnessed a spectacular sunset which ended a perfect bear watching tour.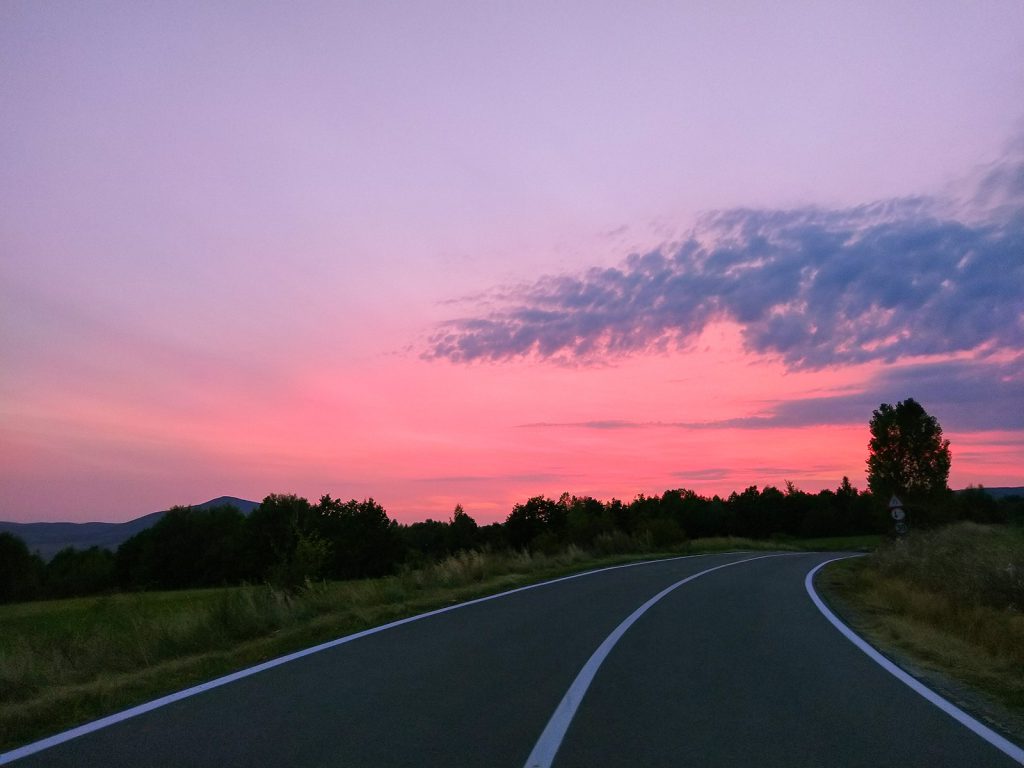 If you are interested in joining a bear watching tour in the wild, contattaci or simply book, using the button below.
If you are interested in other day trips from Brasov, please check our multi-activity website.