Sunday, on March 17th, the bear watching season had officially begun in the forests around Brasov.
A few weeks ago, we were a bit skeptical about the weather but is seems that Spring is just around the corner. Temperatures have risen, the snow is slowly beginning to melt, everybody is posting photos of snowdrops on their Facebook accounts so we decided to start our bear watching activities.
Together with Mate and Jean, we had a wonderful day in the Land of Volcanoes, near lake St. Anna. We picked them up from Brasov and went first to the Prejmer Citadel, a UNESCO World Heritage site and also a three star Michelin destination. We visited the neo-gothic church, the 275 storage rooms where people used to live during invasions and also discovered the defense gallery, a 800 meter circular alley situated deep in the fortified walls.
Our next stop was lake St. Anna, the only volcanic lake in Romania, situated in the Ciomatu massif. Its 20 hectares surface was still frozen and snow was all around it but we decided to take a 40 minute stroll around it and admire the volcanic crater where the lake has formed.
Afterwards, we went to a local restaurant in Balvanyos area, specialized in Szekler food and enjoyed a delicious goulash and tripe soup. We quenched our thirst with natural mineral water from a nearby spring and drove to our final destination of the day: bear watching in the woods.
We met our host, Janos and other four Romanian tourists and began a 10 minute hike through the forest to the bear hide. After just a few minutes, a beautiful brown bear appeared out of nowhere, just a few meters away from us. We were served with fantastic homemade palinka and cognac from our host and enjoyed watching the bear.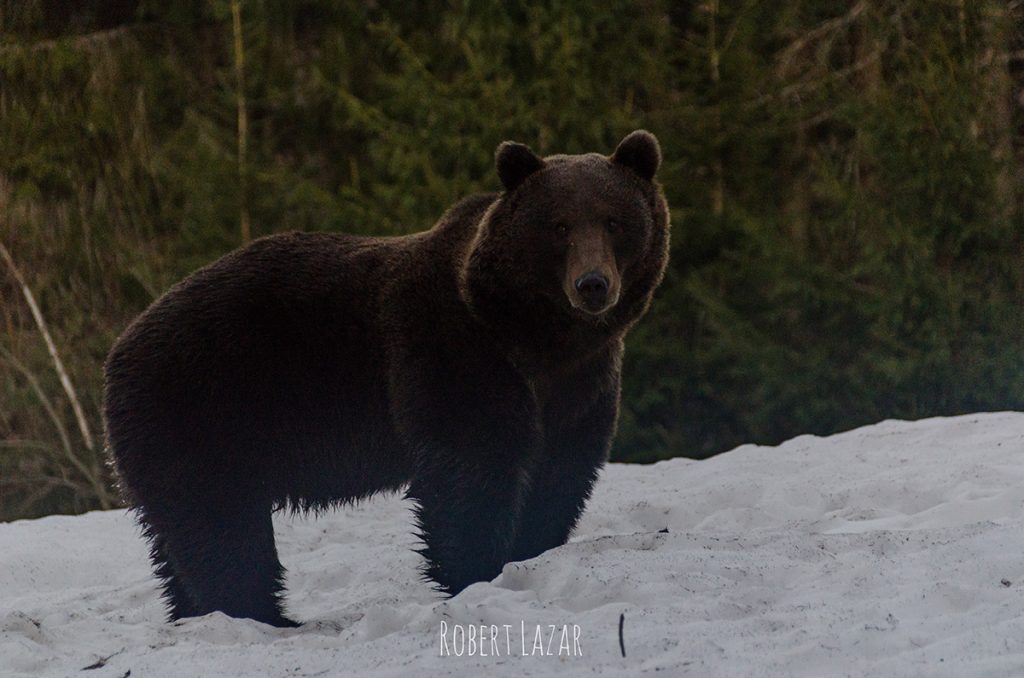 A second bear appeared in the last 30 minutes of our stay and after we managed to take some photos with this majestic creature, we headed back to the cars and returned to Brasov, not before admiring the spectacular colors of the sunset and thinking of the following bear watching season.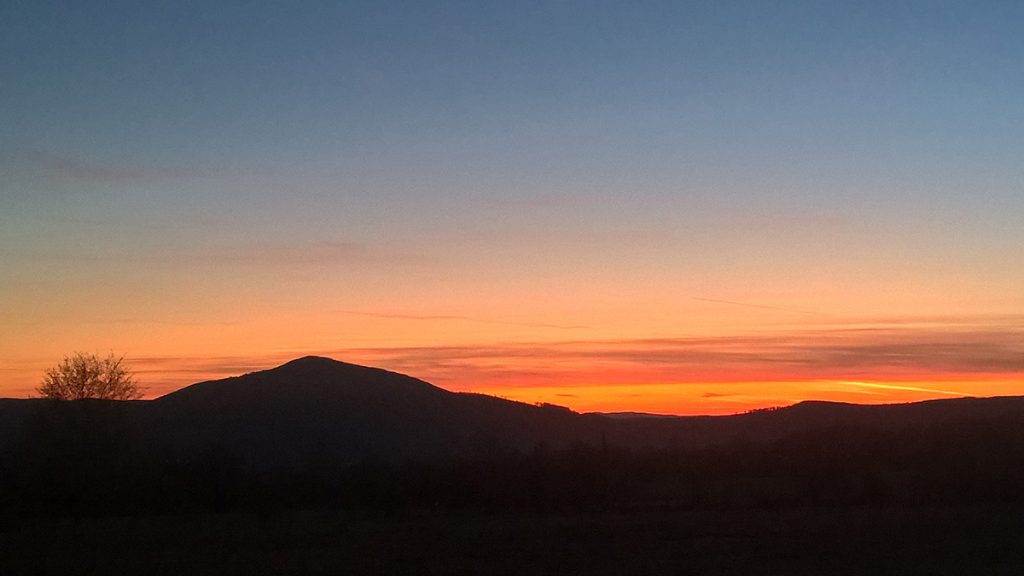 If you're interested in booking a tour, you can do it here.